About JIM COUTTS
A sense of place
About Jim
"A piece of you will always stay wherever it is that you came from, and you also carry a piece of that landscape with you"
Sadly, Dr. Jim Coutts passed away on December 31, 2013. Over recent years, however, he generously donated his homestead property and a significant portion of his art collection to the University of Lethbridge.
Jim Coutts (LLD '12) was a lawyer, businessman and former advisor to two Prime Ministers who has made significant contributions to Canada through his public service, conservation efforts and philanthropy, including the development and funding of Lester B. Pearson United World College.
At the University of Lethbridge, Jim supported the art collection by donating more than 200 pieces to the U of L Art Gallery and in 2011 gifted his family homestead property near Nanton, Alta, which is now the Coutts Centre for Western Canadian Heritage.
Born and raised in southern Alberta, Jim Coutts has been collecting art since he was 17. As the former secretary to two prime ministers, Coutts travelled extensively and looked at art around the world, but his collection has a clear western Canadian theme.
After recently donating more than 200 pieces to the University of Lethbridge Art Collection, Coutts paints his own picture of life on the Prairies.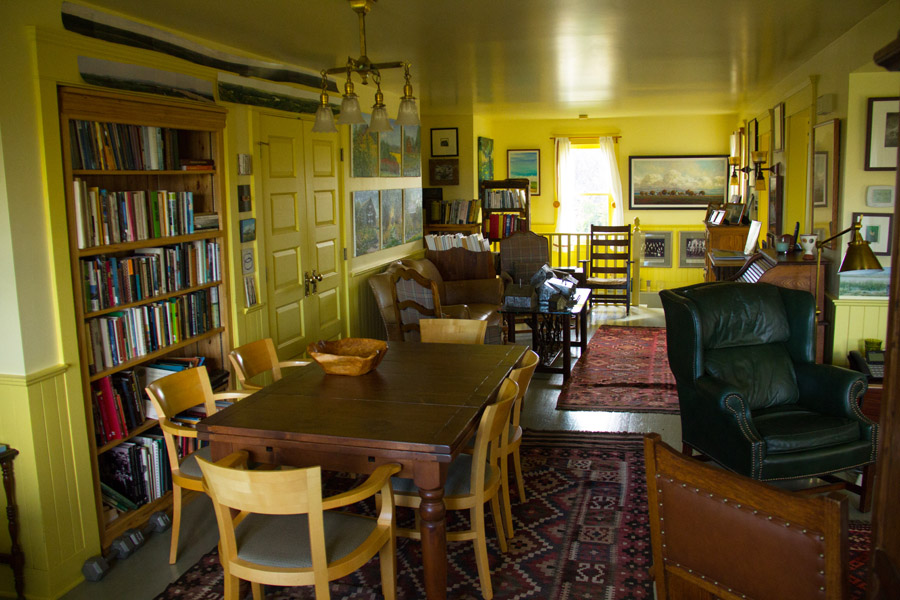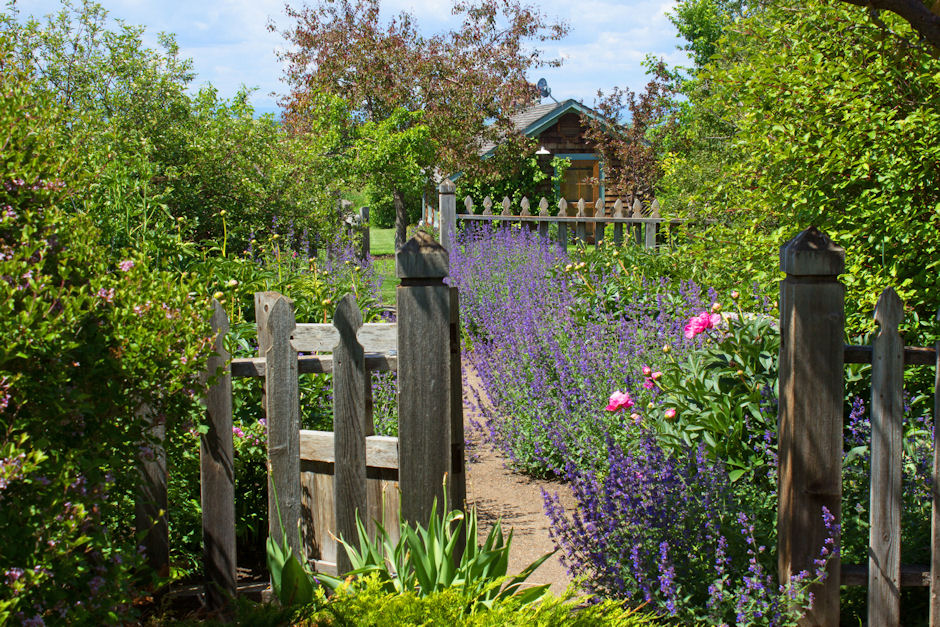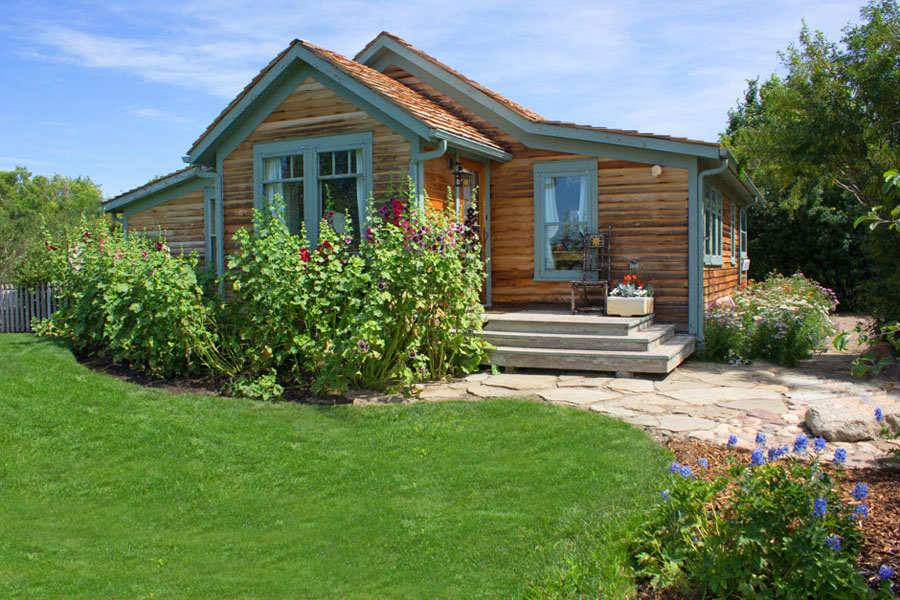 Jim Coutts eyes the long, ruler-straight road approaching his Nanton property with a discerning gaze – analysing the qualities of available light, interpreting the natural contrast between the earth and the sky, and considering composition of the image in his mind's eye.
"The grass blows a little in the wind, giving some movement to a hill in the distance, and the land just keeps drawing you out to it," says Coutts, describing an image from memory. "I find this space absolutely enchanting. Some people think it's boring because you drive and drive for hours and they feel there's nothing there, but there's a great deal there and it's the vastness and simplicity that makes it so hauntingly beautiful."
Born in High River and raised in Nanton, 80 kilometres south of Calgary, Coutts is as much a product of southern Alberta as the grasses that blanket the Porcupine Hills. Growing up in a rural community, Coutts remembers endlessly long summer days spent racing bicycles down the streets of his hometown.
"During the summer, I always had stuff to do. I was very busy – in my own mind at least," says Coutts, allowing nostalgia to creep in. "The thing about memory is that it improves over time, and events get better and better the more you remember them."
But the memory of his grandfather, W.H. (Bill) Allan, looking longingly at a homestead he'd given up, remained unchanged.
"As a young boy, I would go into his field with him in the summers," says Coutts. "We would walk over to the old homestead from that field, which was just across the road. He always told me he never should have given up that property and, although I didn't understand it, I could tell that it was a painful memory for him."
Allan was one of many settlers who, searching for a better life, travelled thousands of miles across Canada in the early years of the last century. He farmed a quarter section of land near Nanton before losing the property during the 1930s and moving his family into town. Visiting the property as a child resonated with Coutts, who felt an attachment to the land he couldn't explain at the time. He now believes the homestead provides him with a sense of place but is also symbolic of the difficulties of prairie life.
"We look at beautiful things and we see only the good," says Coutts. "We forget that our ancestors and our forebears stumbled and fell and picked themselves up and kept going. Part of our history is the history of struggle."
While crops sometimes failed, the prairie soil proved fertile ground for art and culture. At the age of 12, Coutts caught the attention of Dorothy Dowhan, a local newspaper editor with friends in the artistic community, and started visiting art galleries, theatres and even gardens as her guest.
"Dorothy took a great interest in young people and would spot individuals who were showing interest in wider subjects," says Coutts of the woman he describes as a mentor. "She had a lot of friends, and I met some very interesting people through her."
It was Dorothy who gave a then 17-year-old Coutts his first piece of art.
"Dorothy gave me a little oil by John Cook – who's still around and still painting – when I went to university," says Coutts, who hung the picture in his dorm room while completing a law degree at the University of Alberta.
Armed with a single painting and an appreciation developed over years and years of looking, Coutts began buying art on his own.
"I'd been going to galleries for 10 years and I just kept looking," explains Coutts. "Toward the end of my university days I would splurge and buy a print for $50. Gradually I became a bit of a pack rat."
Collector is more accurate. Hesitant at first, Coutts soon began collecting with determination and ferocity, qualities he would demonstrate in his professional life as well.
"I studied law because I thought I could get a job when I finished," admits Coutts. "I didn't know what I wanted to do, but I was very interested in public life."
Admiring the progressive politics of provincial Liberal leader, Harper Prowse, Coutts entered the political scene in 1953 with a desire to affect change. Ten years later, Coutts was made secretary to Liberal Prime Minister Lester B. Pearson and was on the front lines of Canadian politics.
"I enjoyed being in the fray," says Coutts, who worked with Pearson for three years before going to Harvard University to complete his MBA. "Politics is always drama. There's always something happening and it seemed important but it was also a kind of entertainment."
Canadians saw profound change in those three short years: medicare, the pension plan, old-age security, the National Economic Council and the new Canadian flag were all introduced.
"It was a very short period when a great deal of good was done for this country," says Coutts proudly.
After completing his MBA, Coutts started a consulting firm where he was working when Prime Minister Pierre Elliott Trudeau appointed him principal secretary in 1975. He worked with Trudeau for six years before leaving to run in a byelection, which he lost by 200 votes.
Through it all, Coutts diligently continued collecting art.
"You get to like things and think you need things," says Coutts. "You also train your eye so that while once in a while you buy a bad picture, generally, you buy things that you like and most are really good. In the beginning I didn't believe there was any theme to it, but over the years I acquired a good deal of western Canadian art."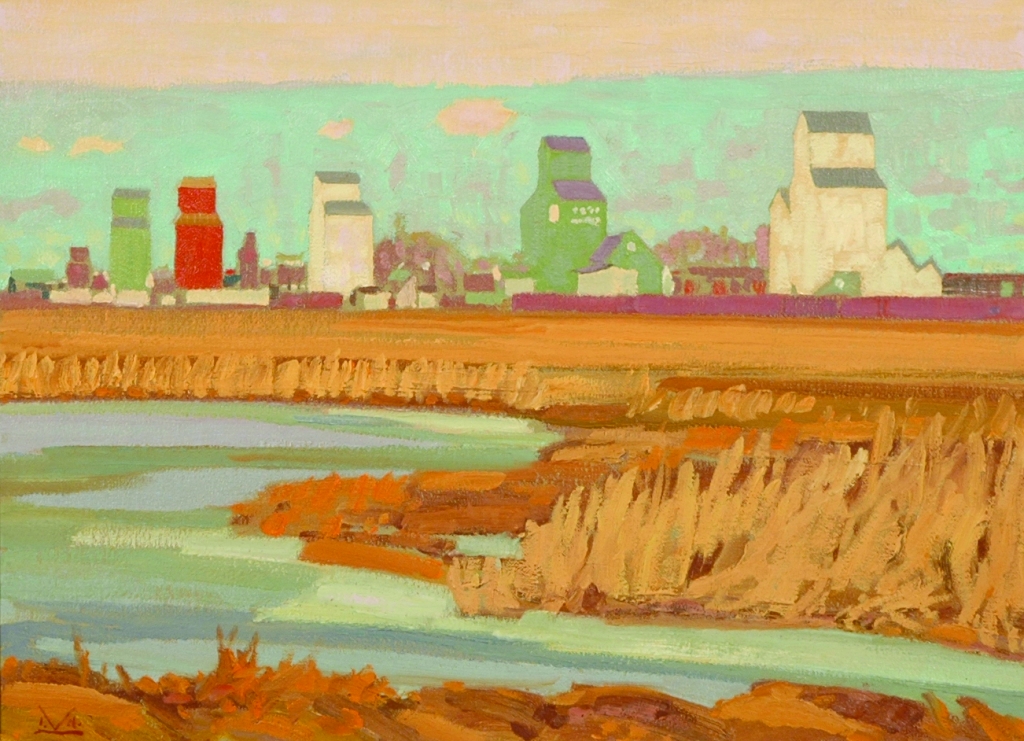 The art in the Coutts collection is united by its subject matter: endless skies over empty fields, faded grain elevators contrasted against brilliant sunsets, soaring birds floating in wild winds, all depicting the variety of the southern Alberta landscape.
Understanding that the images in his collection represented more than an affinity for prairie scenery, Coutts returned to southern Alberta in 1988 and reclaimed his grandfather's homestead. With a keen eye for detail, Coutts set to work, turning the soil once broken by his grandfather into a prairie garden and bringing his own vision for the property to life.
"It seems to me the more attractive and exciting and imaginative and creative a place is in your mind, the more painful it is to be away from it," says Coutts, who is grateful for the opportunity to return each summer to the community he knew as a child.
The new homestead is very much an expression of Coutts himself. Set on the vast, flat canvas of the Prairies, buildings are scattered across the land – the original homestead; a chicken house, now a guest suite; a barn; and an old ice house and granary, moved from Coutts's mother's neighbouring property. Each structure provides a seemingly effortless organization to the landscape where gardens flourish, and the plots and paths are carefully carved in such a way to welcome visitors and encourage exploration.
His approach has been bold and the transformation remarkable, but Coutts has not forgotten the struggles of life on the Prairies.
"When you look at the place now with the gardens, grasses and trees and the beauty depicted in the photographs and paintings, that's one thing," says Coutts. "But for many years, for those who came first, it was a very difficult and painful place to live."
Respectful of its history, the new Coutts homestead faces west to the Porcupine Hills, foothills of the Canadian Rockies, which are often topped in snow even as the gardens bloom. The original buildings scattered across this sweep of prairie represent a coming home for this southern Alberta boy.
"A piece of you will always stay wherever it is that you came from, and you also carry a piece of that landscape with you," explains Coutts. "Fortunately, I've been able to return to the place that means so much to me."