About the centre
Every building
tells a story
the coutts centre for western canadian heritage
Family history preserved and brought to life
Launched in June 2011 thanks to a generous gift from the late Dr. Jim Coutts (LLD '12), the Coutts Centre for Western Canadian Heritage preserves and celebrates the diverse heritage that is central to the spirit of the west, honouring both its namesake and the land he so admires.
Just east of Nanton, AB, the Coutts Centre is comprised of a quarter section of land on the more than 100-year-old property that once belonged to Dr. Coutts's grandfather. The quarter section of land includes the original homestead, extensive gardens and restored outbuildings.
How to find us
We are a country mile from Nanton.
East on Highway 533 from northbound QE 2 in Nanton past the golf course by another 2 km and then north on Range Road 280.
Coutts Centre Public Hours
The Centre operates from Mothers Day to Thanksgiving.  We are a garden venue site that host many private events.  We also enjoy hosting members of the public when possible.
Mon-Thurs
To ensure we are able to accommodate your visit, please call or email before your visit.
Fri-Sat
Closed for private events
Sunday
The general public is welcome for self guided tours. We are also open for public programing.  Please check event page for more information. 
Jim's Homestead
After opening the CPR station in Nanton, Alberta in 1903, WH Bill Allan Built this homestead in 1904. Having planned to buy it back since he was a teen, Jim returned his maternal grandfather's homestead to the Coutts-Allan family in 1988. He renovated the original building into this beautiful country home and spent his summers here developing the beautiful piece of land so that he could "do it right for Pa!" The Nanton sign attached to the side of the homestead house is the sign from the very first CPR station in Nanton.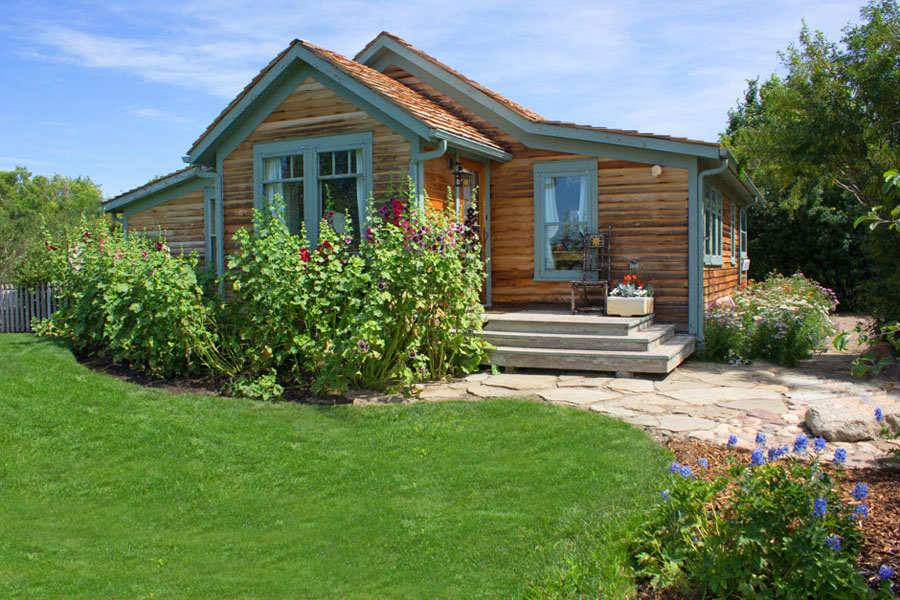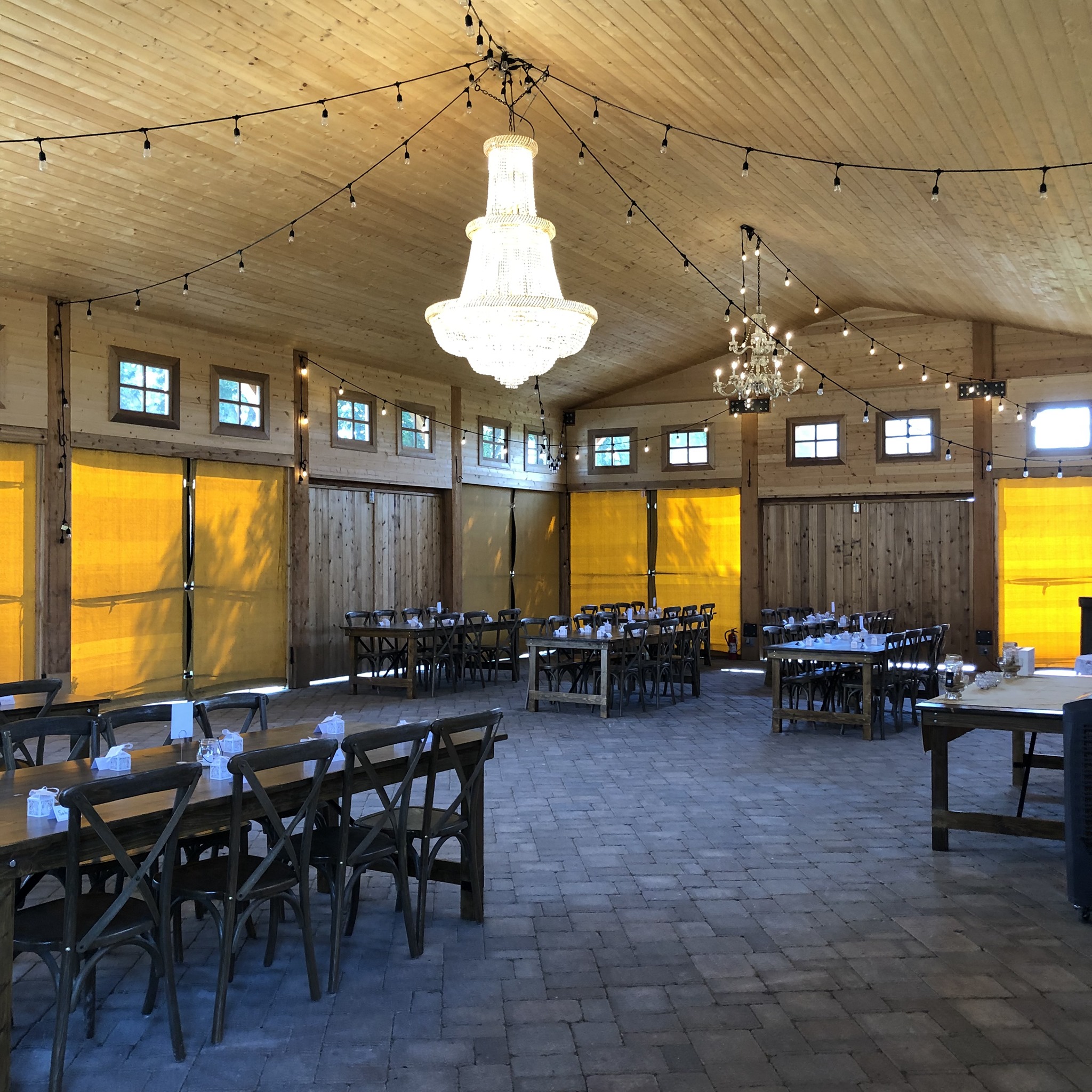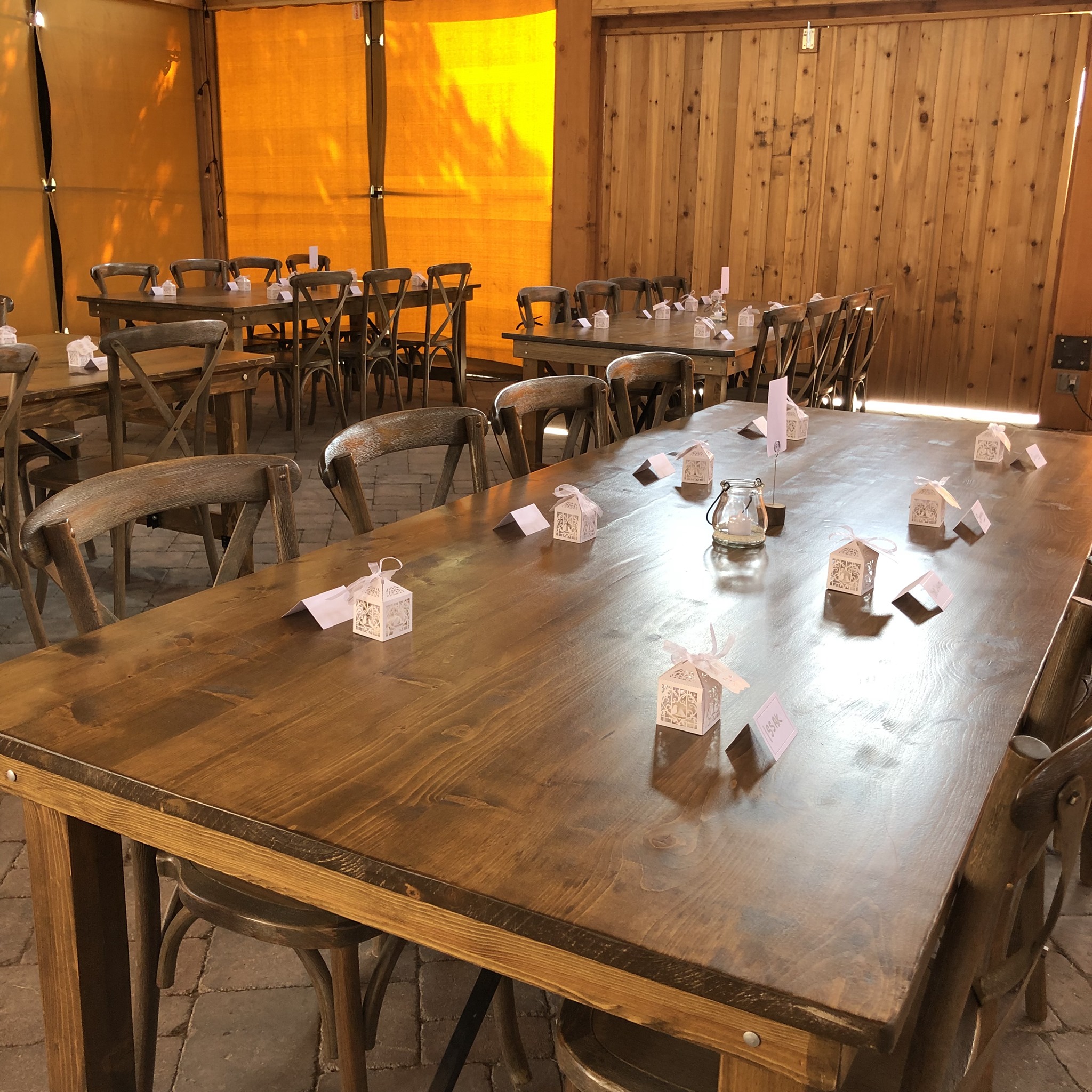 Hayshed Pavilion
Our grand event space can be an open or walled venue, accommodating up to 120 guests in a beautifully designed building modelled after a hay shed that is home to 3 chandeliers. The pavilion also includes a separate concession area for receptions. 
The Bandstand
The octagonal bandstand's shape carries sound beautifully surrounded by picnic tables and concert-style seating. Twinkle lights add to the joyful look along with a chandelier and iron filigree elements. The bandstand is outfitted with extra electrical outlets for all needs of musical performances and ceremonies.
"The acoustics are fantastic in the bandstand" Terry Morrison, Nanton musician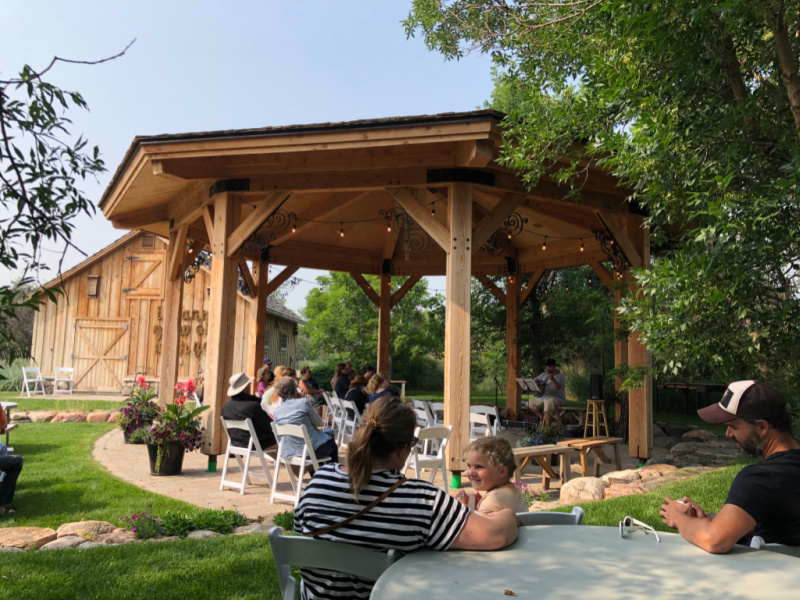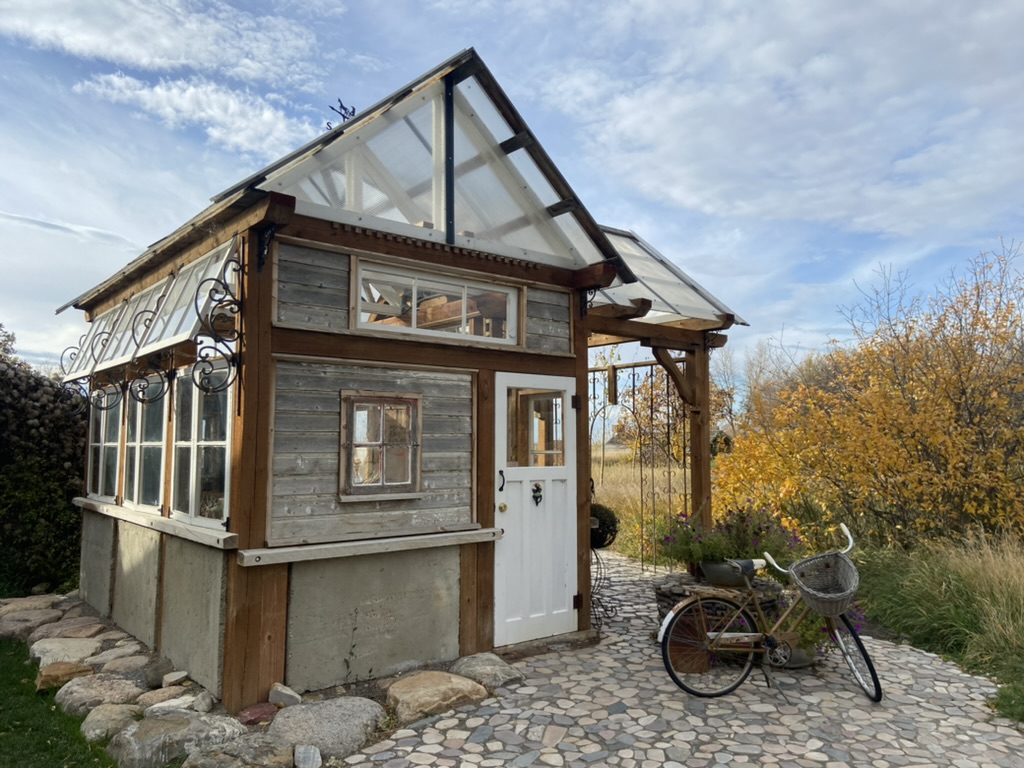 The Greenhouse
The Greenhouse build began in 2019 when Director John Stoll wanted to repurpose the concrete blocks that formed the compost bins Jim Coutts and his gardeners used and were no longer in use. These blocks became the base for the greenhouse with repurposed windows, wood, and ornamental elements.
Our multi-purpose greenhouse is also a hard working building from incubating seedlings in the early spring to a staged photo booth, kids play area, or dessert station during weddings and special events.
The cut and cobble pathways are a distinctive tribute to the neighbouring settlers. A tree of life design was inlaid with glass insulators and adds how trees are important to the prairie gardens that Jim Coutts started with his gardener Beryl West.
Quilted Pathway
Similar to the first settlers who left hints about early life in Canada in their meticulously created quilts, Jim Coutts helped preserve Western Canadian history by giving new life to items from the past. 
In keeping with Jim's passion for repurposing, the quitled walkway was designed using recycled paving stones in a unique patchwork-quilt pattern that honours the special tradition of the early Canadian quilt blanket.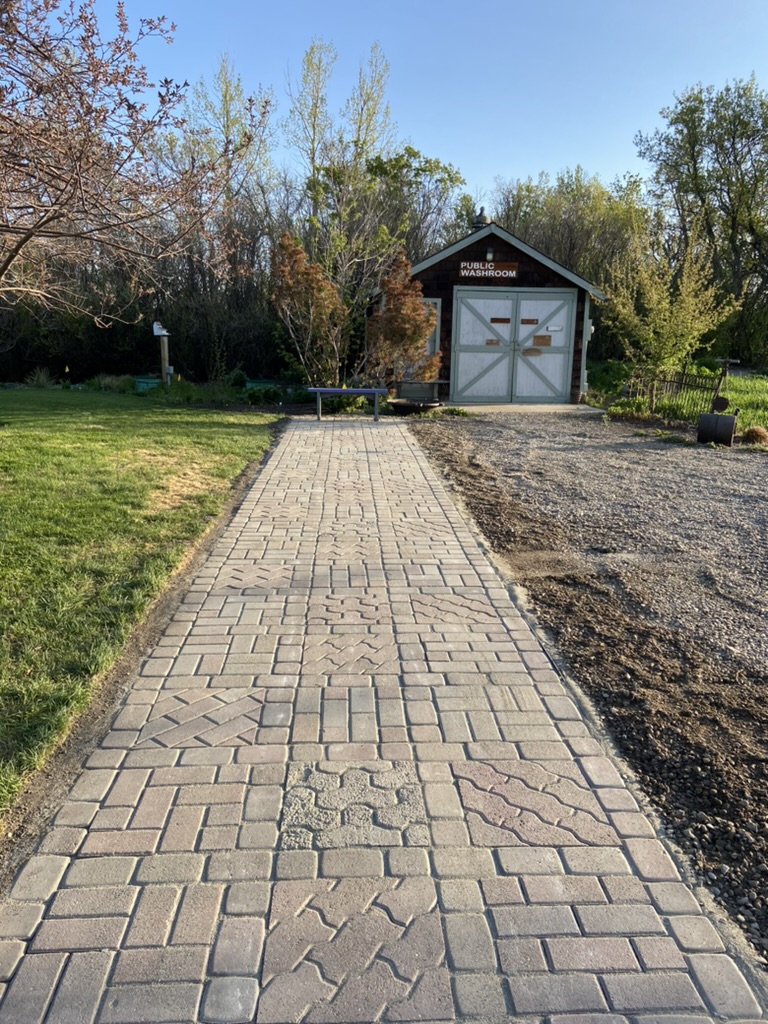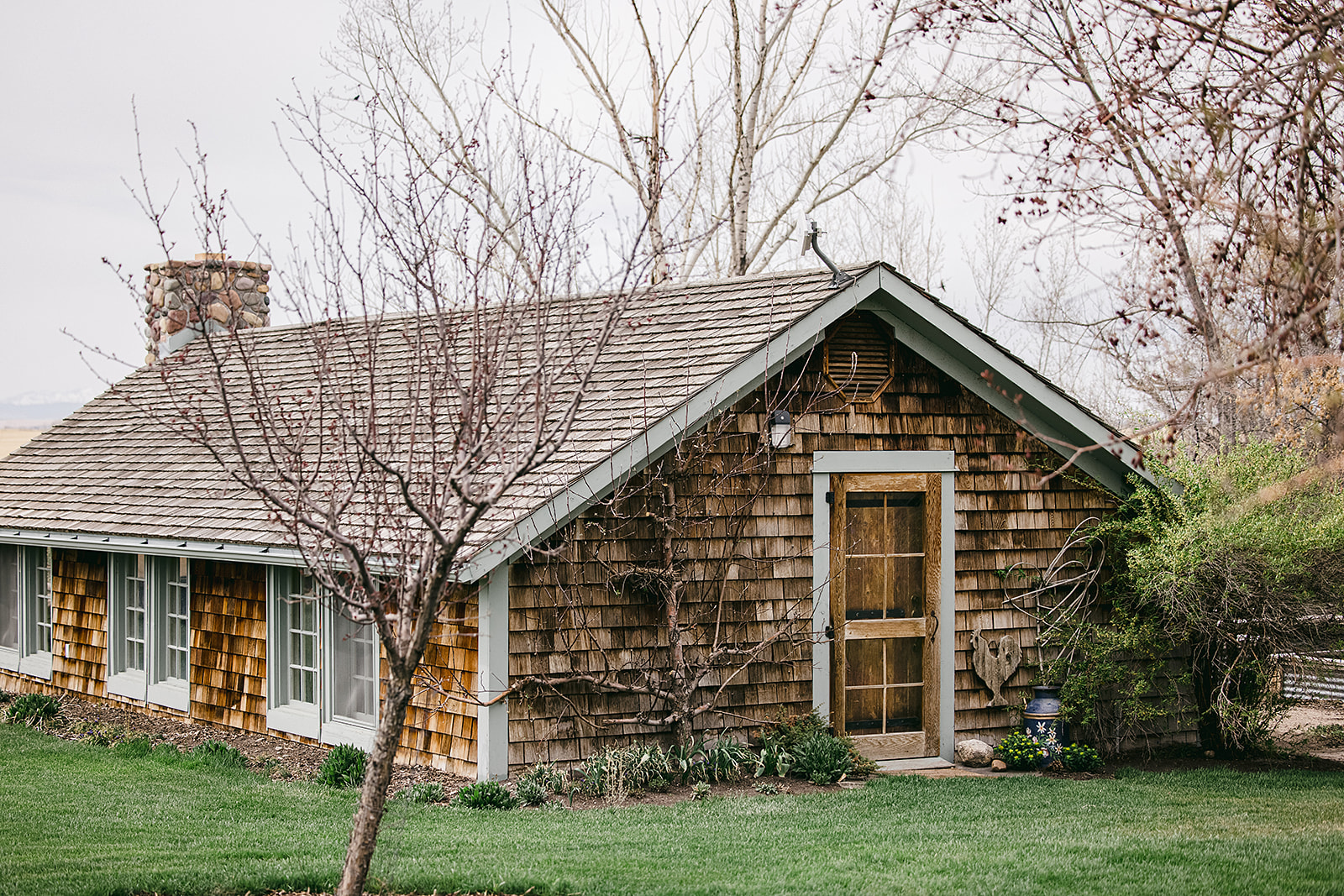 Chicken House
Originally built by Allan in the early 1900's, the Chicken House was refurbished and renovated into a guesthouse by Jim in August of 1996. This building that was once used as a chicken coup is now a beautiful, open concept building that is great for conferences, meetings, receptions or retreats for up to 59 guests.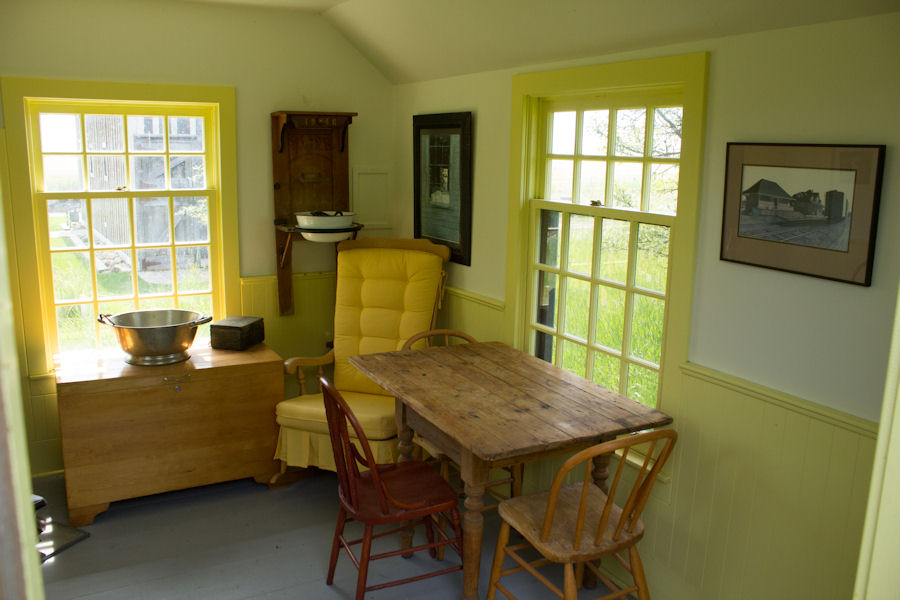 Writers Cabin
Moved from Jim's mother's homestead a few properties away, this old Granary called, "The Writers Cabin" can be used as a room to write or paint in while here at an artist's retreat. For information about Artist Retreats please contact us.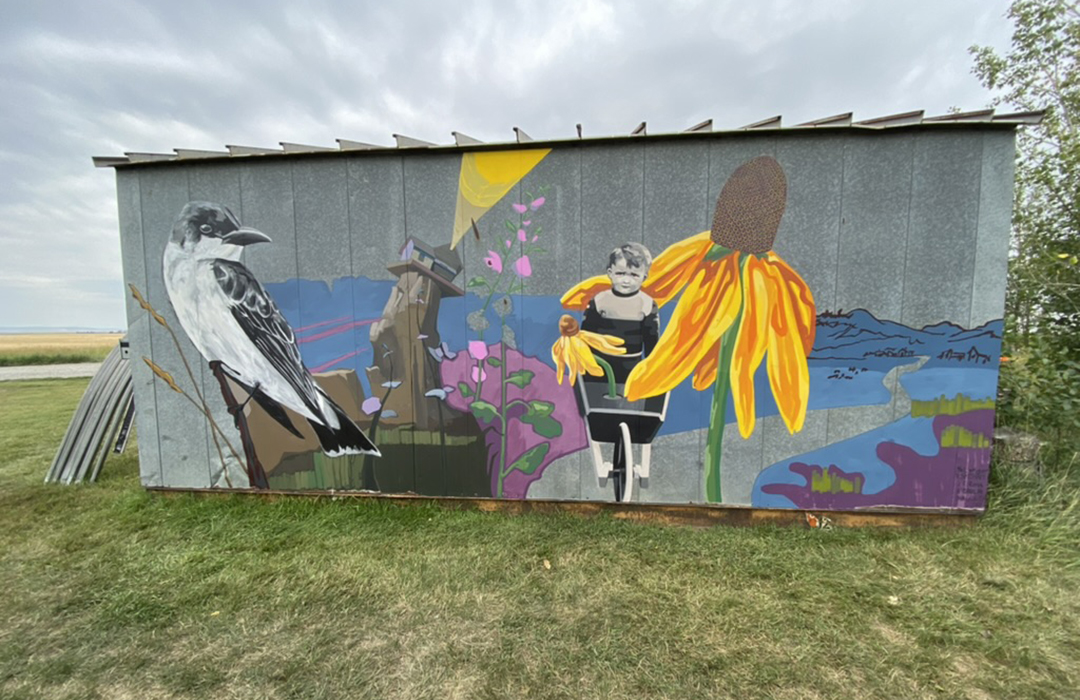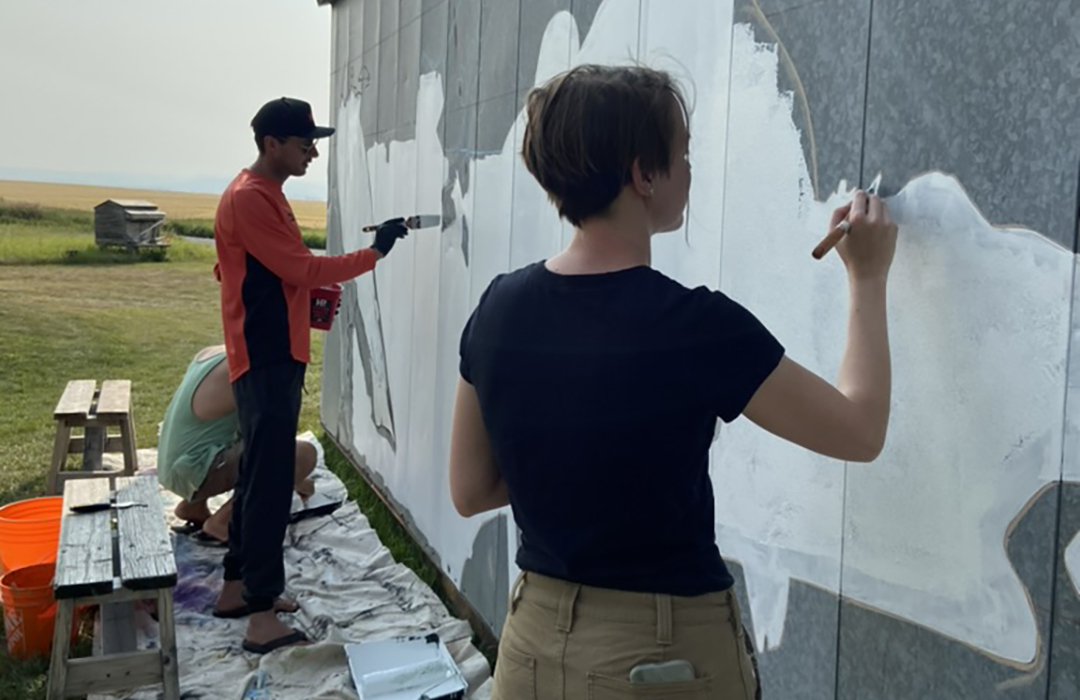 The Mural
A collective of five artists living in Southern Alberta (Amy Gaulin, Daniel Audet, John F. Ross, Ryan Smitham, Samantha Leriger) collaborated on a land-based mural at the Coutts Centre. The design draws from Indigenous plants and animals on the land and the legacy of Jim Coutts.
South Barn
The South Barn is the original Tapp Barn that was brought to the property in 2006 and has been renovated over the years into a unique looking building that is great for holding workshops, classes, field trips or receptions.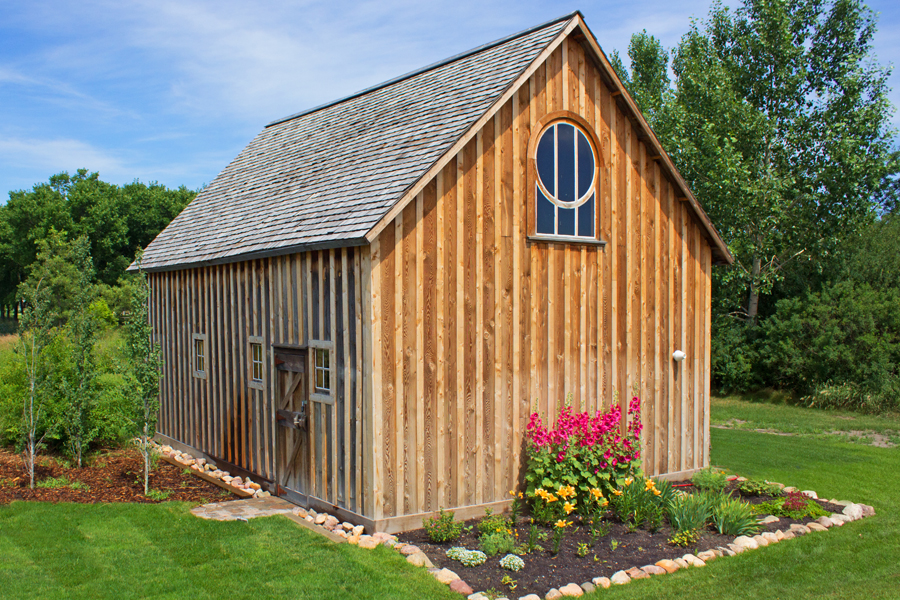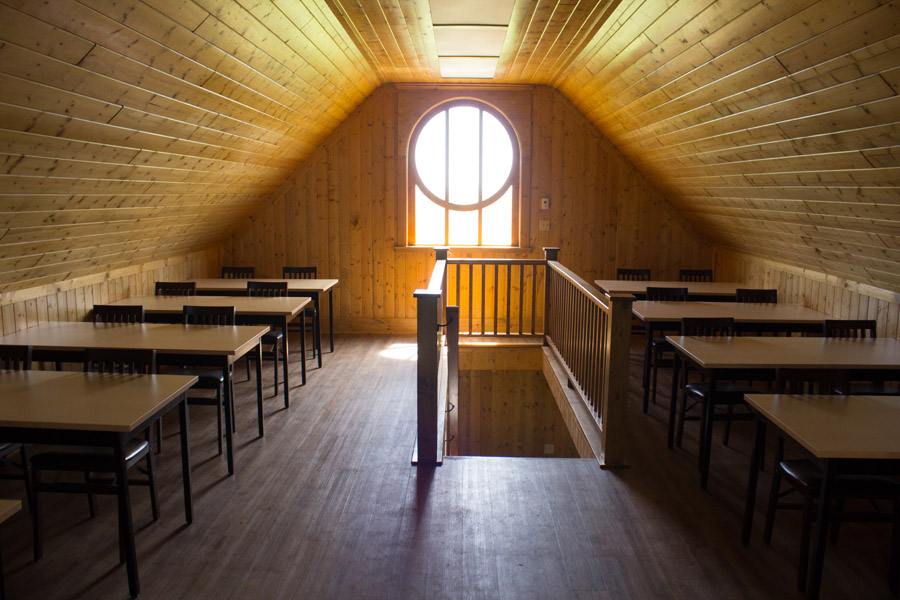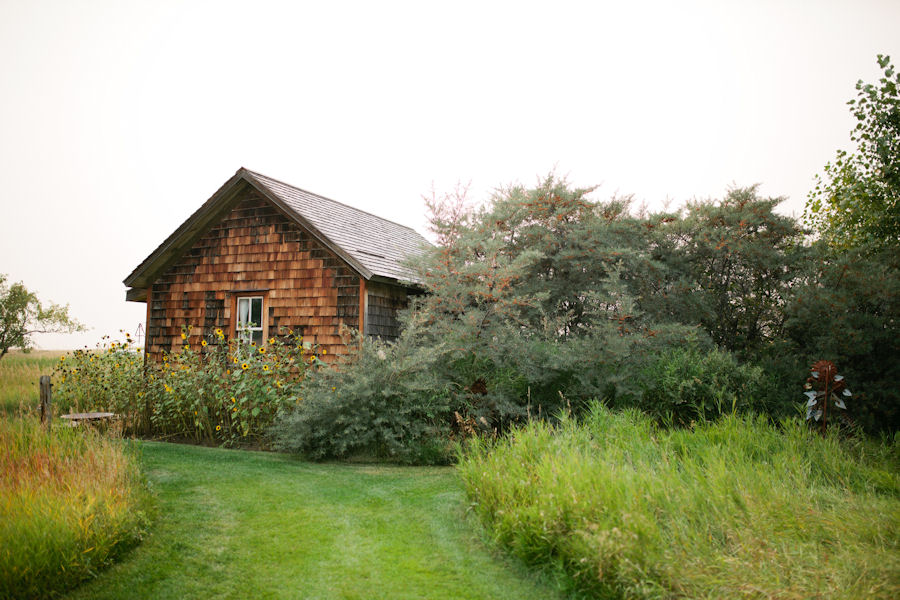 Tapp House
The Tapp House is named after Samuel Tapp who bought the land from Bill Allan in 1930. It was moved to its location from nearby and renovated in 2009. It serves currently as the gardener's staffing quarters.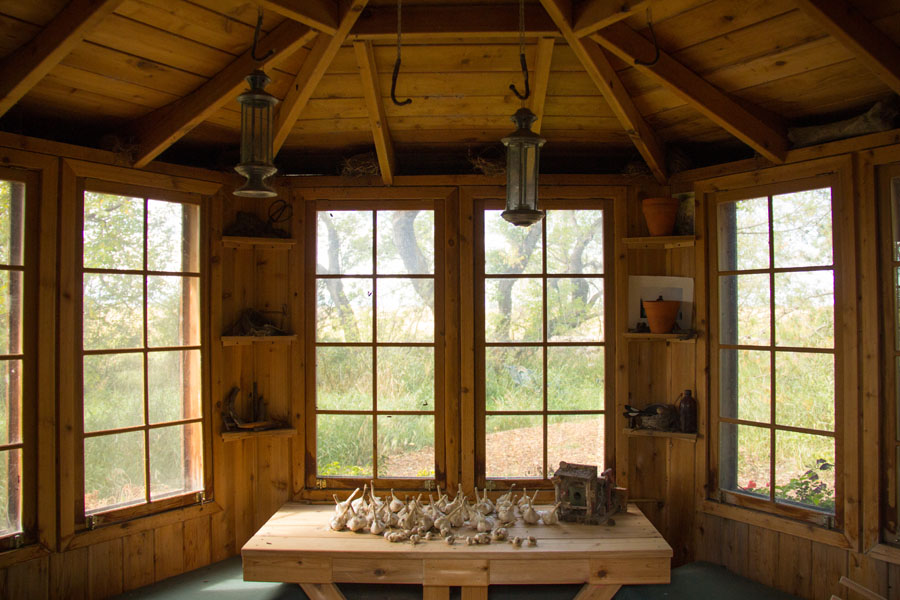 Gardener's Shed
This old gazebo is designed after the Nanton Bandstand from the early 1900's. Jim spent many late summer nights in the gazebo playing gin rummy with his mom. It is currently being used as a potting shed for the gardeners to prepare seeds and pot plants.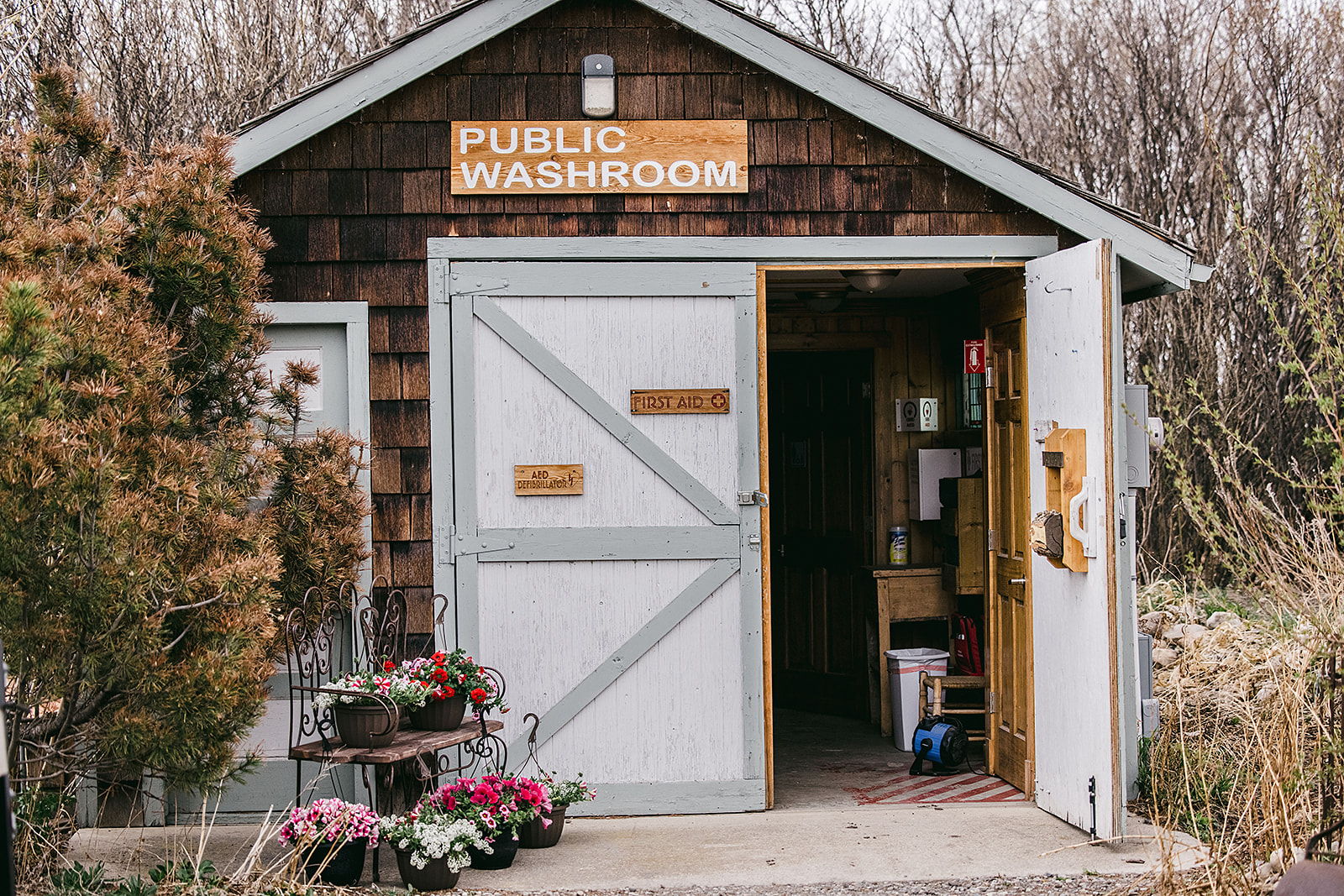 Public Washrooms
Yes we have washrooms available on site! The Coutts Centre has running water and flush toilets to make your visit a comfortable experience. 
.