Community Outreach
Connecting to our community
the coutts centre for western canadian heritage
Sharing in the legacy
This unique property is a living testament to Jim's family history and his own legacy as a community-driven Albertan. The Centre supports community involvement with artist residencies, festivals, weekend brunches and live music, and encourages community use through rentals and event bookings.
Community-driven Projects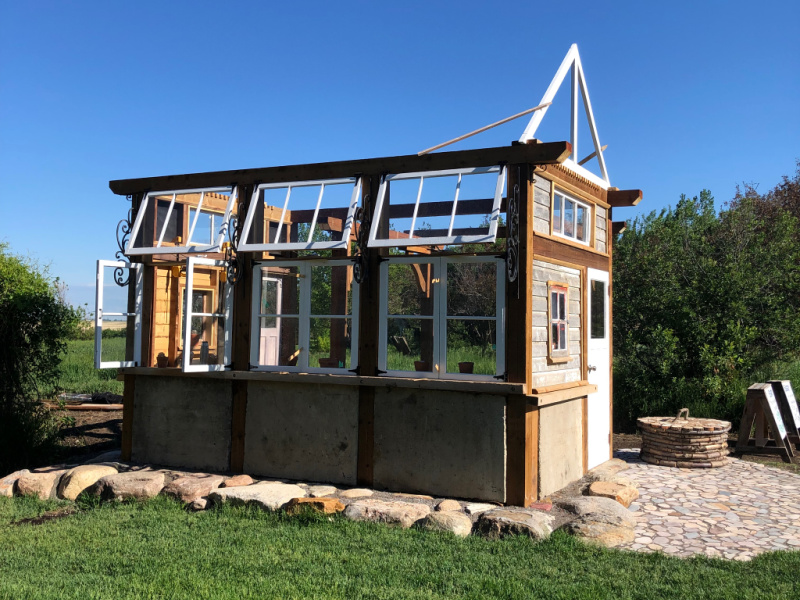 Greenhouse & Tree of Life
During the pandemic, Director John Stoll began construction of the greenhouse – built upon the concrete base of Jim Coutts' old compost bin, the greenhouse is made of repurposed windows, doors, frames, and is a work of art as much as a functional building. The Tree of Life at the base of the greenhouse is sculpted out of the cut and polished rocks and also glass conductors filled with different coloured sand to bring to life the image of the tree.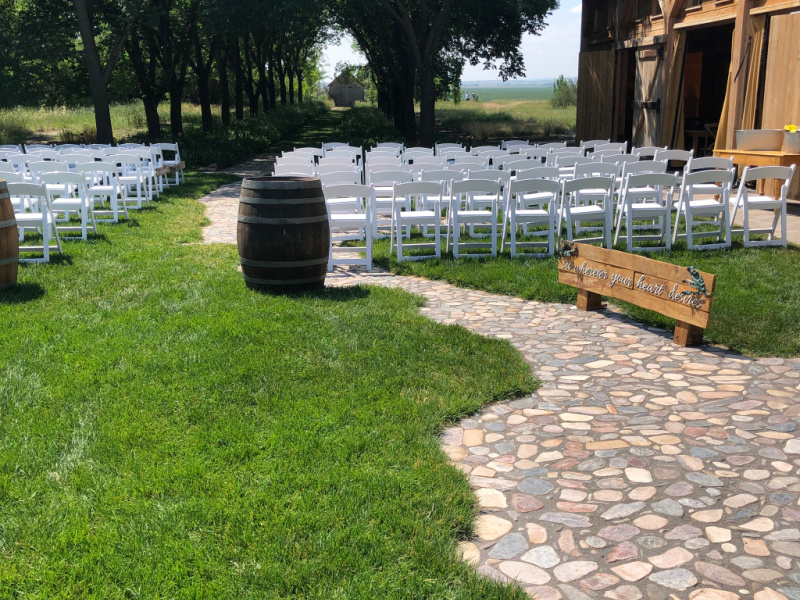 Rock Pathway
Gathered from the nearby family ranches and then cut in half to be laid into a river image flowing through the site – this pathway serves both a practical and aesthetic purpose. Enduring respect for the settlers and homesteads that hold the history of the area is now embedded in the soil at the Coutts Centre to preserve memories and stories.
.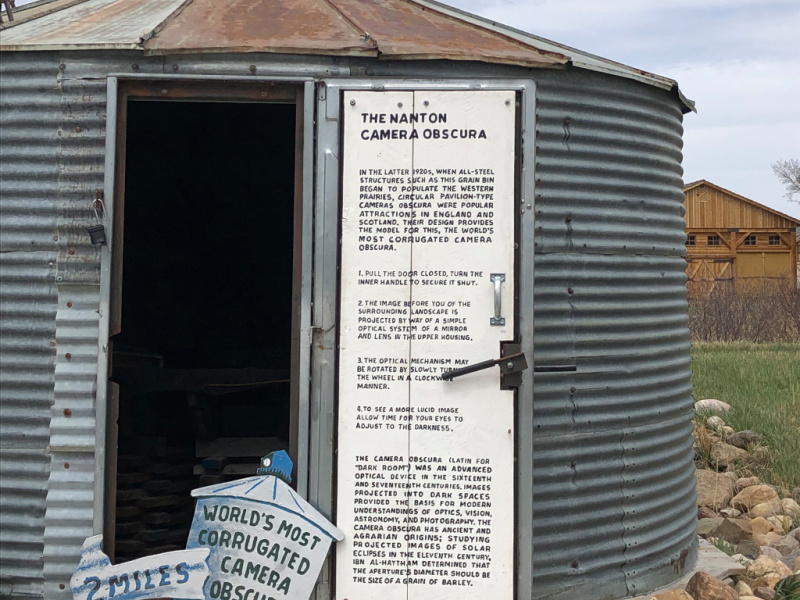 Camera Obscura
Artist Donald Lawrence from the University of Kamloops created a camera obscura using one of the metal grain bins on the Coutts homestead. The grain bin is dated around the 1920s and has been designed to rotate 360 degrees to view the property in live motion.
.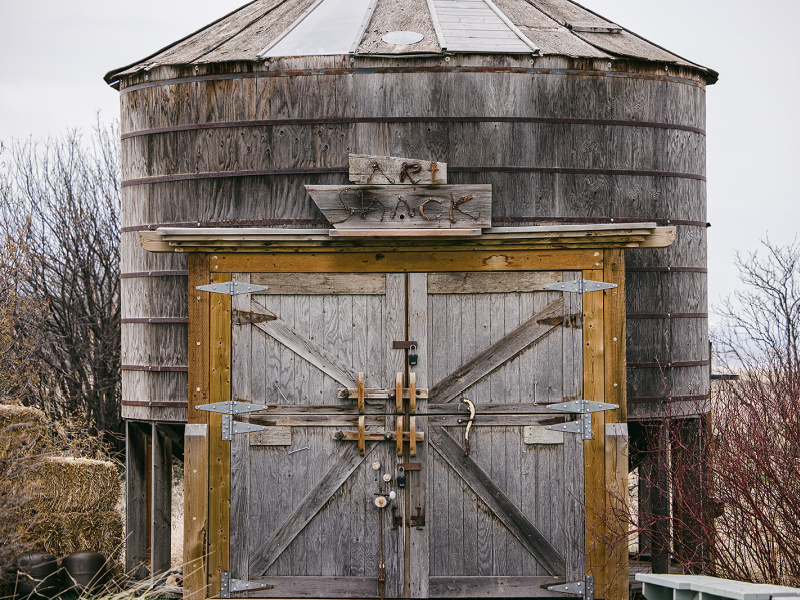 Art Shack
A repurposed grain shed with a unique design. Fully stocked with art supplies, toys and activities for kids and adults, open during special events, and is available for bookings. Birthday Party bookings available.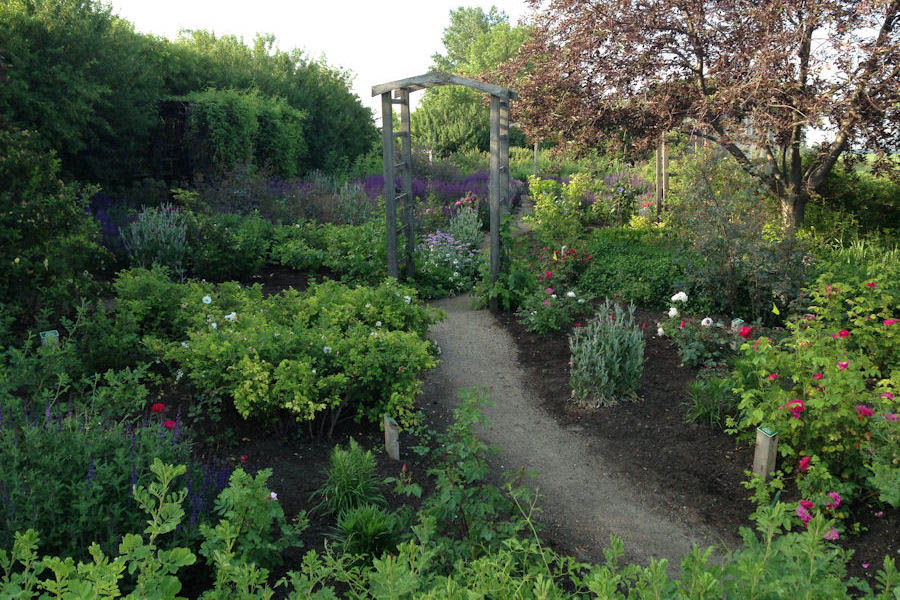 Gardens and Trails
Over 18 perennial and annual gardens, with meandering walking trails throughout the tall grass meadows and original shelterbelt. A walkabout can take anywhere from 30mins to 5 hours depending on how easily distracted you are! Multiple benches throughout the property where you can take a break and breathe in the fresh air.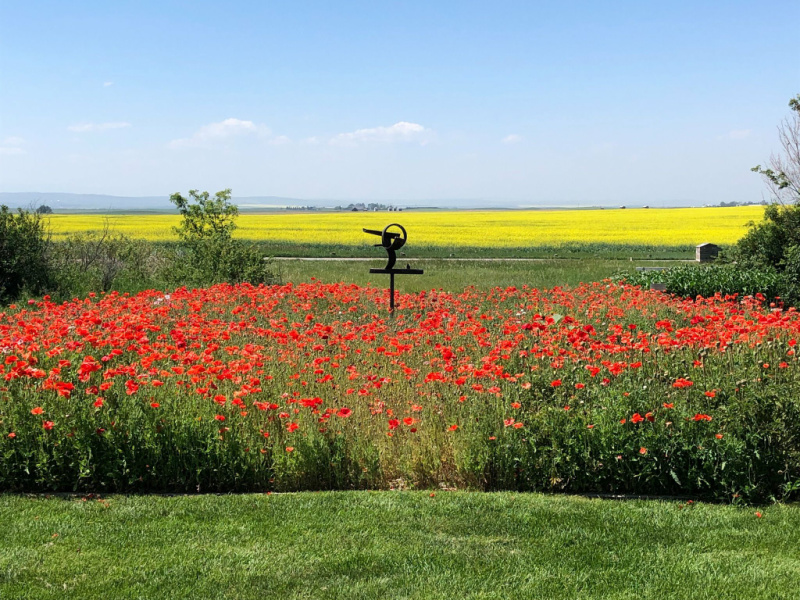 Sculptures
Jim Coutts was an avid art collector and supporter. The Coutts Centre has many sculptures and art pieces throughout the property including this one in the poppy garden by Alberta artist Ben McLeod.