artist residencies
Explore, recharge,
create.
artists | writers
The pursuit of creative production in an inspirational setting
The Coutts Centre Artist Residency is available to all professional artists and writers. Applications for residencies are accepted on an ongoing basis.
Artists and writers who are selected for a residency are housed in the Homestead House. The Homestead House will accommodate a maximum of two working artists with room for two additional non-working occupants. When available, the Chicken House and South Barn areas can be used as studio space, and the Writers Cabin offers a unique and thoughtful place for writers to pursue their work. These are separate buildings situated in proximity to one another within the natural studio that is the seven acres of awe-inspiring lawns and gardens that make up the Coutts Centre property.
What you need to know:
The homestead is over 100 years old but has all the modern conveniences!
There is a grocery store in Nanton and larger grocery stores in High River.
This is a working property, there will be Coutts Centre staff and visitors on the grounds but your stay in the Homestead will be private.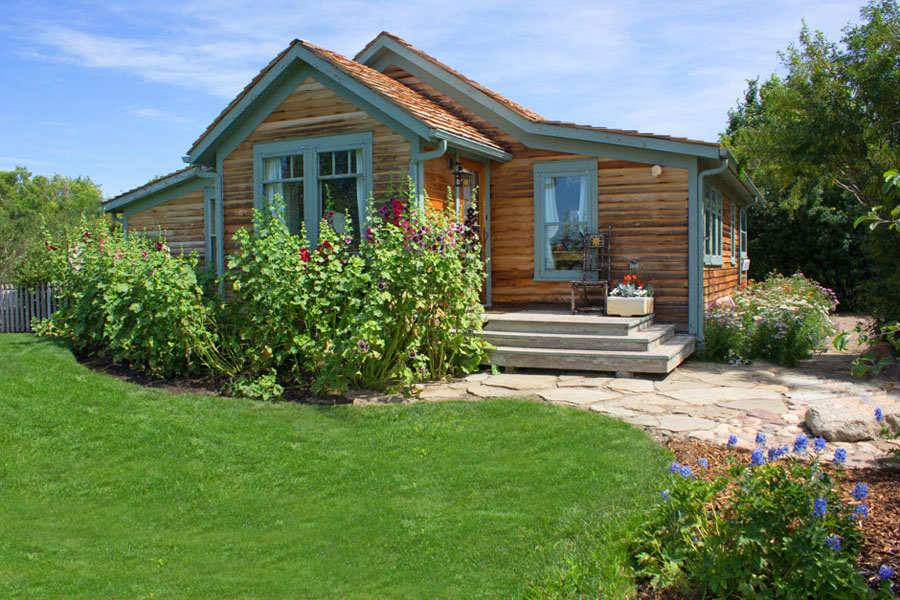 Homestead House
WH Bill Allan Built this homestead in 1904, and Jim returned his maternal grandfather's homestead to the Coutts-Allan family in 1988, renovating the original building into this beautiful country home. 
The Homestead House is a 2-bedroom house that can accommodate from one to two people, or 1 to 2 couples. The house is comfortably equipped with all living and working amenities, including a kitchen, including dishes and cooking utensils and salt/pepper. Bring your own cooking oil, spices along with your own food. There is plenty of tea provided but bring your own coffee for the coffee press. The house has a walk-in shower and a lovely old clawfoot tub. Bedding and towels are provided. There is a washer and dryer, a dishwasher, a microwave and a large fridge/freezer and wireless high-speed Internet. The homestead water is from an underground well with a filter on the tap, but bring bottled water if you prefer.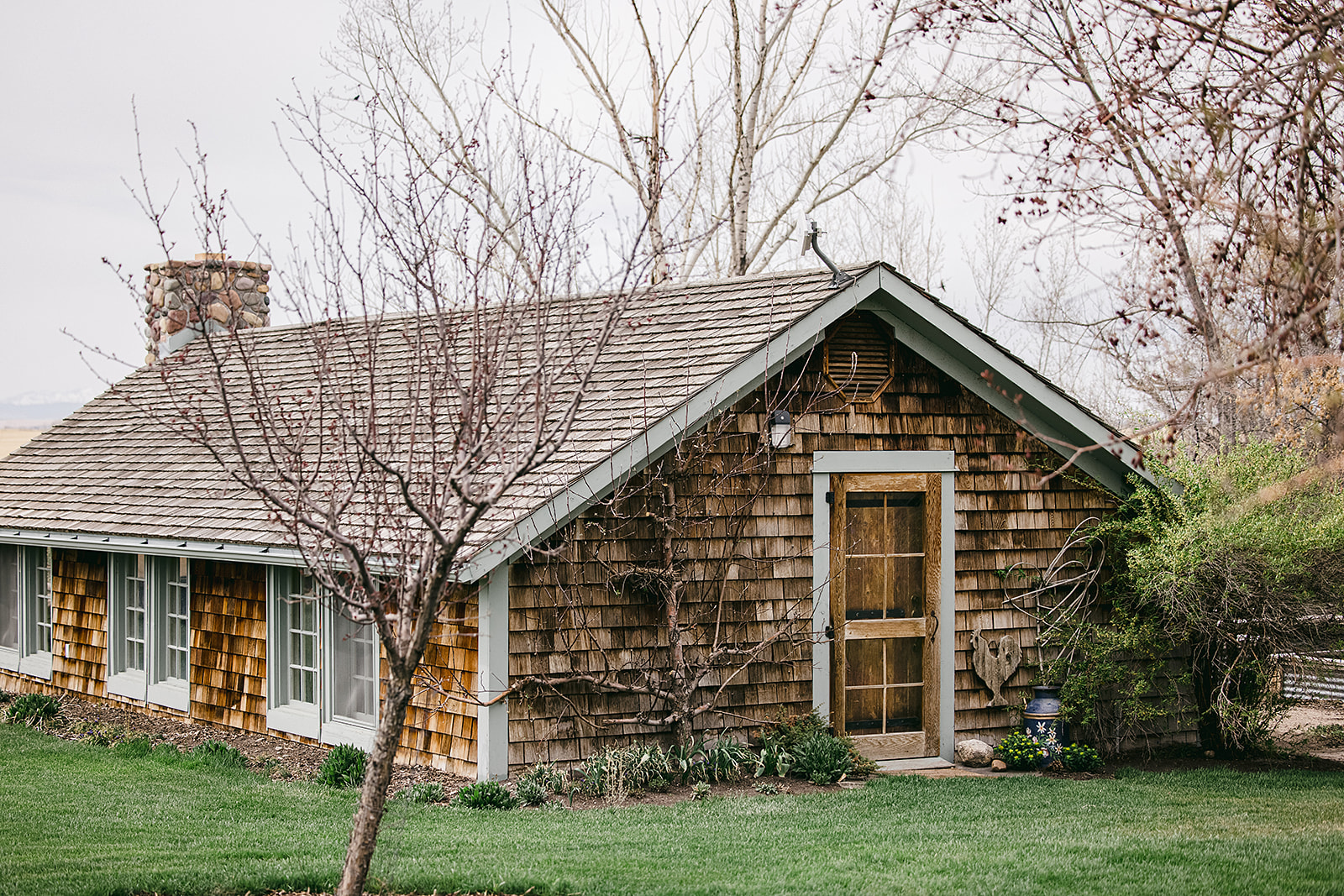 Chicken House & South Barn
The Chicken House Studio and South Barn each offer a unique setting, with the workspace necessary to produce large works. There is capacity for up to a four-person collaborative team. The Chicken House and South Barn are not exclusive to the Residency, but would be available for use if not otherwise occupied.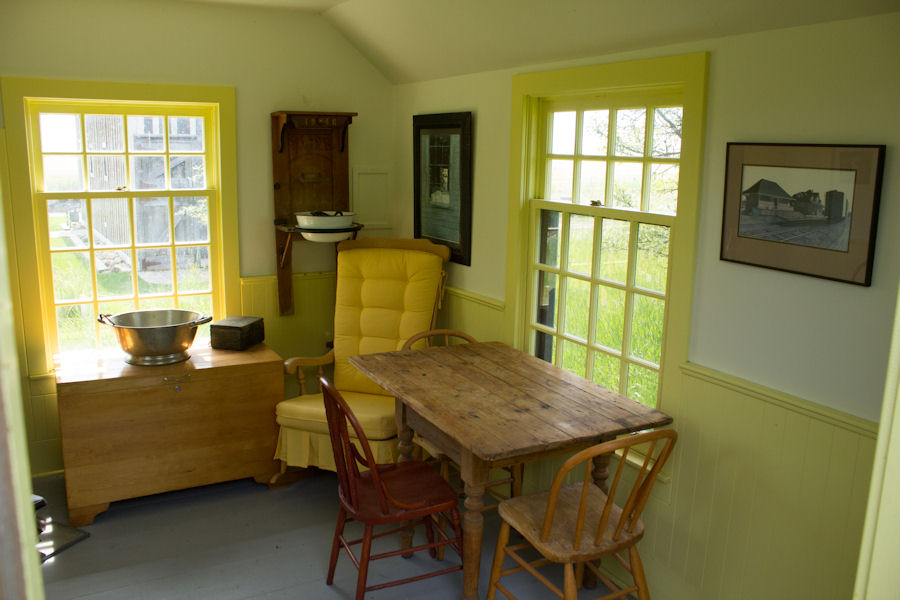 Writers Cabin
The Writers Cabin is a cozy place to be inspired. Originally Jim's grandmother's summer kitchen, the Writers Cabin has been restored with several artifacts designed to promote a feeling of peace and serenity.
The length of a Coutts Centre Residency will generally range from one to four weeks. Longer or shorter stays may be arranged pending availability. Residencies begin at 2:00pm on the first day selected for residency, and end at 11:00am on the last day selected.
Applicants are asked to indicate on the Coutts Centre Residency Application Form their preferred dates and duration of stay. Residencies can be scheduled year round, with the understanding that the gardens are open to the public during the summer months. Residents who wish to return for a subsequent residency may reapply.
Applications are ongoing and based on availability. The Coutts Centre Residency Program now accepts ONLY digital/online application packages. Mailed applications, including USB drives or CD/DVDs, will not be accepted or returned.
Fees
Residents are responsible for all expenses related to the cost of the residency, including travel, food and materials.
Residents are also responsible for the Rental Fee of the facility.
 Fees for Residencies in Canadian Dollars – Minimum booking of 3 nights is required.
Main House                $50.00 (per/night)
Please note, all Residents are expected to return the facilities to the very clean state that they were in when they arrived. Additional fees will apply!
Fee Payment is made in two installments. Each installment is half the total Residency Fee. The first installment is due following confirmation of the Residency. The second installment is due two weeks prior to the residency period.  Canadian payments can be made by bank draft or cheque – please contact Shawn at couttscentre@gmail.com for full payment process and options.
Application Checklist
• Cover Letter: Introduce your research / creative practice and your proposed residency project.
• Curriculum Vitae (Optional)
• Optional Support Material (see below): Support Material for Artists / Support Material for Writers.
Support Materials for Artists (Optional)
'Artist' is defined as someone, with or working towards, a studio, research and/or intellectual practice that engages material production (includes photographers, painters, filmmakers, video/audio artists, installation/digital artists, etc.):
• 3-5 digital images (jpeg format, RGB color mode, no larger than 1.5 MB each). Label each image file sequentially with number, initials and date (e.g. 01initialsdate, 02initialsdate, 03initialsdate…).
• Image list that corresponds to images submitted.
• AND/OR
• A compilation file of up to 5 minutes of audiovisual material (maximum 60 fps, maximum resolution of 1080P or 1920×1080 frame size, no larger than 4 GB). Please note that the file must be viewable by a viewer such as VLC media player (for more information, consult www.videolan.org/vlc/)
• Video list that corresponds to audiovisual material submitted.
• Scans of publications, catalogues, or critical reviews of your work (optional)
Support Materials for Writers (Optional)
'Writer' is defined as someone, with or working towards, a writing, research and/or intellectual practice that engages literature, theory, history, art history, curation, cultural study, cultural critique, or related disciplines:
• Writing Sample(s), maximum of 10 pages.
• List of publications; catalogues; critical reviews of your work (optional)
Eligibility
Artists and writers with, or working towards, a professional practice and at any stage of their careers are eligible. Residencies are intended as creative opportunities for artists and writers working in all genres and mediums. Artistic merit and promise are the basis for selections. Both established and emerging artists and writers are encouraged to apply.
Collaborators may be accepted for a residency and are asked to submit a joint proposal.
Residency Contract
Successful applicants will receive a written 'Residency Contract' in the mail prior to their residency dates. They are asked to sign and return the contract via, email or post with their first payment installment.